2014 concerts

2013 concerts

2012 concerts

Help LRFC Spread the Word - Hang a Poster

Folk Music Resources and other Venues
Folk Radio in AR: From Albion And Beyond - on KUAR 89.1 produced and hosted by LRFC's Len Holton and now streaming live worldwide on the Internet Sat 9pm CT (Sun 0300h GMT) - Brand new releases, US and NA radio debuts, vintage vinyl, classic folk rock, revival, and source singers...simply beautiful music from the United Kingdom and beyond... on KUAR 89.1. and now available on demand at Mixcloud
LR Irish Music Sessions (ACMS)
<![if !supportLineBreakNewLine]>
<![endif]>

Little Rock Folk Club is dedicated to preserving the link between the musical traditions of the Old and New Worlds.
Little Rock Folk Club was founded June 12th 1989 by several diehard fans of U.K. and Irish music in the Little Rock area and is Little Rock's oldest 'bridge' between the Old and New World musical traditions. During the intervening years we have produced numerous concerts by some of the best and most enduring musicians in that genre. This includes strictly traditional artists and songwriters/composers working in that genre. LRFC is a 501(c)(3) organization. We welcome sponsorship, donations and input from others sharing our interests.
Coming Up Next at LRFC@Hibernia Irish Tavern
9700 N. Rodney Parham, LR AR 72227
Sat May 26th at 7:30pm
Tickets on line HERE

<![if !vml]>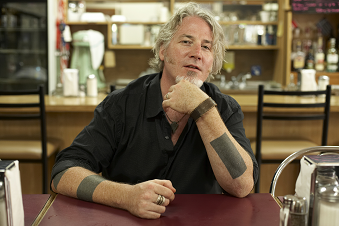 <![endif]>

Making an extremely welcomed return visit to LRFC, Jon Brooks is a consummate musician with an enviable stage presence. On his last visit he was promoting his murder ballads album "The Smiling & Beautiful Countryside" but on this visit he promises a lighter, brighter collection of songs!

"I write songs to calm those who've looked into, and seen, what is in their hearts. I also write songs to terrify those who have not." – Jon Brooks It's a perilous and irresponsible life that pursues an ancient vocation incapable of modern recompense. I'm at once consoled and terrified by Leonard Cohen's comment that 'songwriting is not a vocation, but a sentence...' It's true that fame and money are the jurors and legislators of success in the current age; and at the mercy of such a court I am unanimously judged a failure. But I can't help but question such narrow measures of success. Since 2006 I have released 5 albums I remain wholly proud of; I've enjoyed the outrageous honour of being blessed to perform for thousands of open hearted and friendly souls the Western world over; as well, The Canadian Folk Music Awards has deemed me worthy of being nominated - a record 4 times - for 'English Songwriter of the Year' (2007/2009/2012/2015); in 2010, I became the 4th Canadian since 1975 to win the prestigious Kerrville (Texas) Folk Festival 'New Folk Award.' And yet still, on my best day, The Song is woefully all I know. And on many more days, I don't feel I know The Song at all. Like beauty, The Song remains an eternal mystery to me; and, as often as I chase it, I spend my time considering dropping the sad pursuit altogether for something more secure, more 'responsible.' But I'm stuck. The irreconcilable problem is this: I know no other thing more intimately than The Song - and outside of kindness, it's the one thing in the mournful world I've occasionally touched that ascends with purpose, force, and love and so I stay seeking it more or less blindly.



Please join us for a memorable evening in the delightful company of one of Canada's best kept secrets...




Videos here…



***Limited Tickets Available!***

All concerts begin at 7:30pm in the acoustically pleasing, Bose Sound System powered, smoke-free, wheelchair accessible Hibernia Irish Tavern where every seat is the best one!

Admission: $15 Adults, $12 Military ID , $8 Student ID, accompanied children 12 and under Free

Info: 501-663-0634

Come early, get a good table and meet our musician(s)...

Hibernia Irish Tavern
9700 North Rodney Parham
Little Rock

Directions to LRFC from your house!